Сертифицированный русский переводчик в Канаде Certified Russian Translator in Canada
Заверенные переводы документов, письменные переводы, локализация, редактирование, услуги присяжного комиссара
Certified document translation, general text translation, localization, text revision, Commissioner of Oaths services
Translation of old archival documents from Russia and the ex-USSR and genealogical research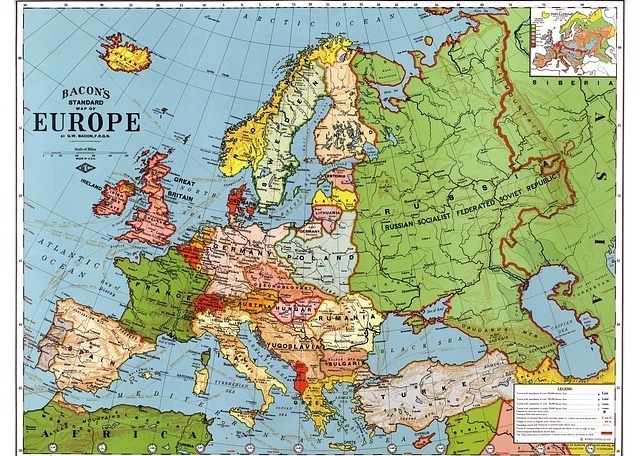 One specific area of my work where I see a growing demand is translation of old vital statistics documents and family archives, including private correspondence. It is widely known that a good chunk of the population of modern-day North America has roots somewhere in the territory of the former Russian Empire or the ex-USSR. According to

one estimation

, there are over 3 million Americans of ethnically Russian descent. But the picture won't be complete unless we count in millions of Americans and Canadians with Jewish, Polish, Ukrainian or German origin whose ancestors at some point resided in or immigrated from Russia or the USSR.
Many immigrant families tried to maintain connections with their relatives, but that was not always feasible due to the extremely complex history of the region. Wars, revolutions, ethnic cleansings, political repressions and frequent recarvings of borders tore apart countless families. However, many U.S. and Canadian families and individuals have in their possession a large number of old documents written in Russian, Polish, Ukrainian or Yiddish. Deciphering them often means uncovering entire layers of forgotten or unknown family history.
As a Religious Studies scholar and a historian of religiously motivated migrations from Russia (MA and PhD from the University of Calgary, Canada) I have gained considerable experience working with old archival documents. I'm currently researching the extremely rich and diverse archive of the religious movement known as

New Israel

. Its members immigrated from Russia to the South American country of Uruguay in 1913, on the brink of WWI and the Russian Revolution and founded the town of San Javier. I presented a paper on this movement at a scholarly conference devoted to the 100th anniversary of the Revolution in October 2017 held in Moscow. Two academic articles I wrote on the topic are now forthcoming. You are welcome to check out my profile and some select publications at

Academia.edu
I have dealt with a wide spectrum of handwritten documents, including those in pre-Reform Russian orthography and

Old Church Slavonic script

, severely damaged documents and even encrypted manuscripts.
Question

: I have old family documents I cannot read. What can you do for me?
Answer:

I can sort out, classify and translate your family records (vital stats documents, correspondence etc.) from Russian, Ukrainian, or Polish.
If a notarized/certified translation is required for legal purposes, I can provide that as well.
Based on the data from your archive I can provide you with an ancestry/family tree report.
If you wish, I can run an extensive search for ancestors and other pertinent information in databases (open and paid) from Russia and the former USSR in order to use any relevant information on your ancestry report.
Question:

Do you need to see the original documents?
Answer:

Although it may be nice to have the originals handy, in almost all cases this is not necessary. High quality digital copies (scans or photos) will do.
Question:

What are your qualifications?
Answer:

I'm highly qualified to do this kind of research as a scholar (PhD in Religious Studies), as a translator (certified translator,

CTINB

and

CTTIC

), and as a genealogist. I am a member of the Association of Professional Genealogists, please check out

my profile

.
Question:

How much does it cost?
Answer:

This depends on the scope of your request. Translations of individual documents are billed per document or, in the case of multi-page documents, per page. Compositions of a report and/or genealogical research are billed on a per hour basis. I provide an estimate of the hours needed for a specific type of research upfront.
Please

let me know

if you have any questions and I will be happy to discuss your individual project with you.